YACHT SALON FAIR PARTNERS
Honorary patronage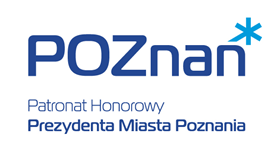 Events patron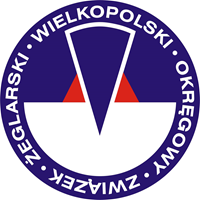 Events partner

Wielkopolski Okręgowy Związek Żeglarski
The Wielkopolski District Sailing Association is an independent association which, together with its affiliated clubs, creates Polish sailing. In addition to the leading sports activity, the association organizes and conducts sailing exams. It also organizes recreational and tourist regattas open to all sailors - also non-members. Thanks to the support of the Poznań City Hall, the "Sails for All" program is being run, addressed to disabled children and their families, as well as seniors. The Association runs the Sailing and Maritime Culture Centre, where exhibitions and concerts are regularly held. As the only district in Poland, it organizes the Szanta Claus Festival and shanty concerts on the Warta River, which allow all residents of Poznań and Wielkopolska to have fun together.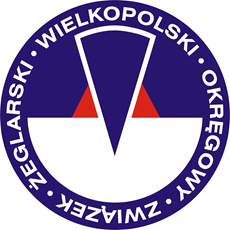 Fundacja Nowe Żeglarstwo
The Nowe Żeglarstwo Foundation is an idea of looking for new and better solutions through activities in the waters of Wielkopolska, on Lake Kierski and Powidzki. The mission of having fun with yachts is carried out by organizing sailing training according to an original plan. They sail on the latest yachts, the staff consists of young active instructors, showing the basics, the most important issues and maneuvers in an easy and pleasant way. The main goal of the training is to gain confidence on board and enjoy sailing. A yacht rental has been created for all sailors. A modern fleet and a simple approach to sailing make sailing fun, after all, sailing is fun, pleasure, adrenaline, wind in your hair and spending time with nature. The foundation is also active socially by spreading the "Kółka na wave" project. It is currently collecting funds for the purchase and adaptation of a special boat (catamaran) for people in wheelchairs and with other mobility limitations. The catamaran will sail on Lake Kierskie in Poznań and will be used for recreation and rehabilitation as well as for sailing and motorboat training for OzN.

Morze.org
The "Morze.org" magazine is a magazine referring in its shape and content to the post-war editions of the legendary monthly "Morze". In the difficult post-war times, the magazine "Morze" was much more than just a magazine, due to political conditions it became a kind of window on the world, allowing you to break away from the harsh reality and stay in touch with the rest of the world. Regardless of external factors, social changes and changing balances of power, the magazine has always kept its level and over time it has become a brand in itself.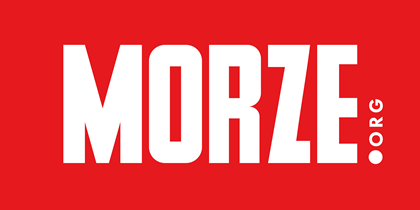 Tawerna Skipperów
Tawerna Skipperów is a portal for sailors, sailors and all lovers of water and wind - from amateurs to professionals. The portal is an extensive database of sailing knowledge, as well as a space where sailing enthusiasts meet and exchange opinions. It brings together all issues related to sailing, treating this sport as a whole - along with tourist aspects and sailing culture. Thanks to this, you can find here stories, opinions and comments on practically all topics related to sailing. And those who create the portal are sailors - users sharing their knowledge and using the experience of other people met in the Tawerna.

Mazury24.eu
The mazury24.eu website is an online guide to Masuria, which allows many enthusiasts to rediscover this beautiful piece of Poland. The website focuses on the presentation of places such as: ports, towns, rivers, lakes, islands, spots and tourist attractions. At the same time, it tries to keep you informed about events and parties in Masuria. A large part of Masuria can be additionally watched live thanks to the on-line camera system. The whole thing is embellished with beautiful photos.

Wiosło - Magazyn kajakowy
The magazine is addressed to active people who like to spend time outdoors and who value close contact with nature. Including tourists, canoeists and all lovers of rowing - from recreation, through qualified tourism and organization of more ambitious expeditions, to competitive sport. We will find there reports from expeditions, maps of the most beautiful trails, information about canoeing trips and interviews with interesting people.

Wiadomości Turystyczne
A monthly magazine dedicated to the tourism industry. Describing the most important events, the newspaper provides up-to-date and reliable information on work organization and the law of new technologies. Readers are owners of travel agencies and tourist agencies, heads of tourism promotion departments of local government units, managers of accommodation facilities, academic staff, tourist government, pilots, carriers and students.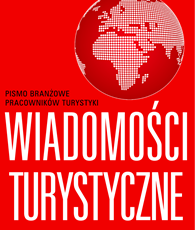 Yachtsmen
Yachtsmen.eu is a nautical magazine whose motto is: "Yachts are our passion". In it you will find information on water sports, trade fairs, tips on how to start your adventure with yachts and tests of the latest models.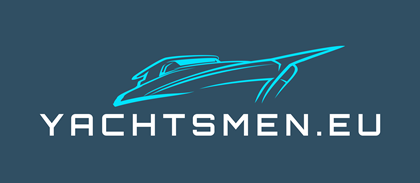 Żeglarski.info
Żeglarski.info Information Portal is a project implemented by the Actively and Healthy Foundation from Gdynia, which supports sport, including sailing for several years, in cooperation with the Pomeranian Sailing Association, which has been providing such support to sailing for over half a century. Żeglarski.info was established in 2015 as a result of putting together several websites and projects carried out so far by a team of employees and associates of both organizations.

Want to become our partner? Contact us!